BECOME A REAL ESTATE INSTRUCTOR & TEACH CLASSES FOR US!
Are you looking to learn more about your industry and stay up on what is current?
Are you wanting to connect with agents and build business relationships?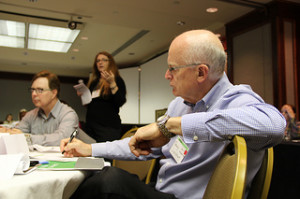 Consider becoming a state certified clock hour instructor and teaching for our school.  If you have 3 years or more in your field (real estate, building, inspector, title, loan originator, staging, coaching, social media, etc.)
Teachers typically learn more than anyone else in the classroom.  We also keep our courses updated depending on any changes in laws or regulations or trends to help keep instructors on 'the leading edge' of information.
We offer the state approved Instructor Development Workshop class every other month.  Check our website for the schedule.  If you have 4 or more potential students we can bring it to your office in the local Puget Sound area  –  10 or more students if it requires an overnight stay.
Our course will teach you learning techniques to keep students engaged, DOL requirements of instructors, walk you through the entire Department of Licensing application process and much more!
Do you already have a certificate?  Contact us!
Once certified you can teach our courses for us in your approved categories.  You can teach on your schedule and in locations you choose.  The fee to EPTI is $10 per agent  –  you keep the difference!
If you would like to write a course for submission you can do that, too!  Contact us for details.
---
EVERGREEN PROFESSIONAL TRAINING, INC.
PO Box 478, Graham, WA 98338